About us
Welcome to CIBA MASALA UDYOG PVT. LTD
"You know you are in India when as soon as you step in any gully or mohalla, you could hear the soft crackling of mustard seeds, smell the sweet aroma of cardamoms on boil and feel the itch to finish off the plates with your bare fingers. Indian food is incomplete without spices. In India spices aren't just used for the taste but also for the aromas. Although everyone here has a magical spice box, it is only our mothers who know how much of what ingredient to put to turn a simple recipe of dal (Pulses) into a hard to find delicacy."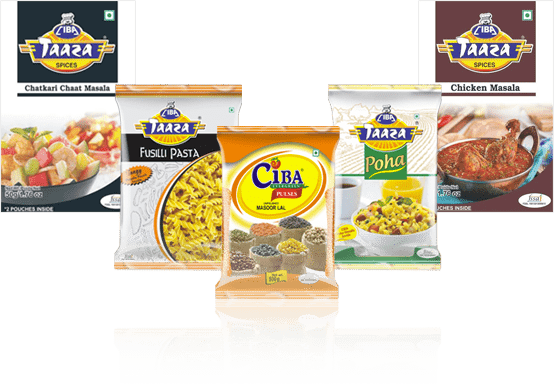 MEET OUR TEAM
Since 1984, Ciba, a spice company based in Alwar, Rajasthan, has been giving the nation an eclectic range of naturally grown and processed spices, to make your cooking a spicy affair. As we sincerely care about our consumers, Ciba makes sure that from procurement to packaging, at every step, our unpolished pulses & premium spices follow only the world's best Quality Control procedures. No artificial colours or fillers  goes into the making of our Masalas, we only market products that are naturally delicious and are 100 percent safe for consumption. At the moment, Ciba is one of the best masala companies in the North of India and is gradually, thanks to its unmatched growth, expanding throughout the length of India, to be the new spice king of the nation.
Mr. Babu Lal Gupta

Mr. Shashank

Mr. Sahil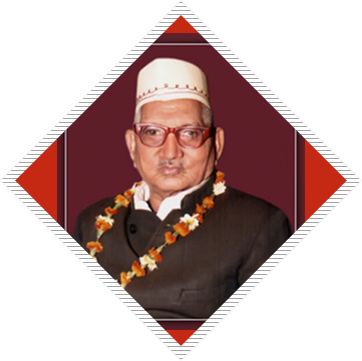 I'm grateful to everyone who supported me all this time- my father, my family, my friends- and I thank the almighty for bestowing such grace upon me.
Our Journey
On 1st April 1984, late Mr. Cheetarmal Ji Jhalani founded CIBA MASALA UDYOG PVT. LTD. In the 80's spice business was a baby; there were hardly any branded spices in the market. After my post-graduation I had two options before me- either to start my career with a job or to join the family business. In those days, spice business wasn't considered very promising; but I saw future. I faced a lot of challenges and couldn't get any positive results for six years. But I didn't admit defeat- and with new strategies began marketing my products in various towns and villages. It's no secret that 80% of our country's population is rural- and maximum consumption of spices takes place in the rural areas. The cities had a large number of brands available, but I worked day and night to get a strong foothold in the villages. When the people in the villages started to like the food made with our spices, we didn't even need to advertise our products in those areas. With mere mouth publicity we had established monopoly in the market. Our focus was that Ciba Masala Udyog Pvt. Ltd dominates every market that sells Ciba Masala. And with our diligence and purity of our products, we achieved all our goals. Today we hold 70-80% share in every market that sells our spices.
After the year 2001, the markets were flooded with packaged spices. Competition was everywhere, but it was not of quality but of prices. Hence, gradually public began to lose faith in packed spices. So, to show our foresight, we launched our premium quality range of spices named "Ciba Taaza". In the beginning we didn't get much response but with persistence and quality we shared the market of all the spice brands of national as well as international levels. Today we are proud to say that Ciba Taaza is a prominently sold product in both rural and urban market and that we're the first in line of branded spices in the state of Rajasthan.
We have every-thing to spice up your dishes !
In our modernized plant, Advanced technologies are used in grinding to retain the Volatile Oil content of each spices for giving a long lasting Aroma and Flavor to the end products.