MASALA CHAI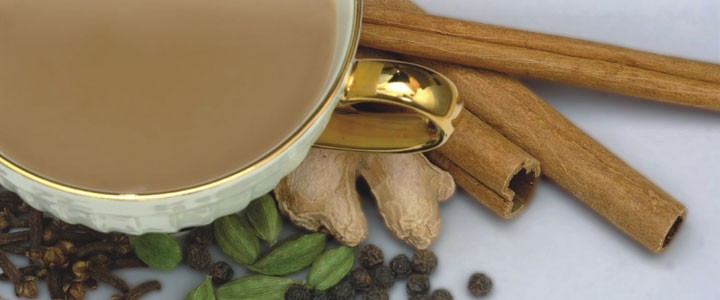 In a tea pan add water; add ¼ tsp of Ciba Chai Masala. Let it boil.
Add Tea Leaves, Sugar andMilk.
Let it boil. Your Healthy & Tasty Masala Chai is ready.
*Water, Tea leaves, Sugar & Milk are as per desired.
(Serving for 2 person)
Health Benefits of Drinking Masala Chai:-
(a) Fights Cold & Flu
(b) Anti-Inflammatory
(c) Improves Digestion
(d) Good for people having cough problem
(e) Good for Heart
(f) Boosts Metabolism
*Masala added in the recipe is as per standard taste. It may differ from person to person.